Vendor and Product Information
Curriculum Express
At Curriculum Express, we offer curriculum for grades Pre-K-12 in all subject areas, including curriculum kits. Our mission is to provide the finest self-instructional curriculum available for homeschoolers at the highest quality and lowest price.
Return Policy
You may return any item within 30 days from shipping date for a full refund of the price of the item (shipping not refunded) if we receive the item back in salable as new condition.
After 30 days, we will still accept eligible items (in new condition), but we will charge a 10% restocking fee.
No returns after two months.
WE CANNOT GIVE REFUNDS ON ITEMS THAT ARE RETURNED DAMAGED, AS THEY ARE NOT RESALABLE. ELECTRONIC MEDIA OF ANY KIND (CDs, DVDs, CD-ROMs, COMPUTER SOFTWARE) CANNOT BE RETURNED.*
Please include a copy of the invoice with your return.
Ship Your Return Via U.S. Postal Service
(customer is responsible for shipping costs. We recommend you ship with tracking capabilities).
Please return items to:
Curriculum Express
334 Second Street
Catasauqua, PA 18032
Discover Talking Pen
Talking STEM Books and recordable stickers. Empowering little innovators.
These books are extra special – they can talk! Each hardcover book has hours of STEM content that can be brought to life with our Discover Talking Pen. The pen will not just read the book to you, but you'll also hear characters talk, sound effects, music and more! Children as young as 2 can learn STEM concepts. Older children who can read still enjoy learning in a fun and engaging way.
Also: with the recordable stickers, you can turn any book into a talking book!
Return Policy
What phone number/email should parents contact for returns?
Parents can call Discover Talking Pen at 515-635-4814. There is also a one-year warranty on the Talking Pen product.
Drew's Art Box
Drew's art box is an art class in a box with art lessons, video lessons, vocabulary, art history and all of the supplies needed to create beautiful works of art. We help channel creativity, inspire confidence, and develop art dialogue through top notch art lessons made by passionate art teachers.
Return Policy
Please reach out to drew@drewsartbox.com if you have any issues with your order. We accept returns so long as the art box has not been used.
Easy Peasy Science Labs and Fair
At Easy Peasy Science Labs and Fair we believe in providing hands on and exciting science kits, equipment and curriculum that naturally inspires your child to learn. Our science kits provide exciting labs that follow the scientific process. Each item we sell is hand selected and designed to catch your child's interest and to be easy to use at home. Your child should be able to open one of our products and begin learning on the spot! Microscopes, coding robots, science kits, chemistry bundles, curriculum and even dissection subscription boxes are just a few of the items we sell.
Return Policy
What phone number/email should parents contact for returns?
Parents can call 352-363-1398 or email Easy Peasy Science at contact@easypeasyscience.com to start the return process.
Elephango
Elephango leverages the power of gamification and student choice for truly personalized learning. We offer over 3,000 k-12 lessons to spark curiosity, deepen understanding, and build confidence while students develop essential life skills and expand their reasoning and problem-solving skills. Each lesson is designed for independent study where students will interact with video, text, interactives, and projects that make them hungry for more learning.
Return Policy
You can cancel your subscription at any time. Upon cancellation, your subscription will continue until the end of the current subscription term as the initial subscription payment is non-refundable.
Film School 4 Teens
Film School 4 Teens offers fun, hands-on courses to teach media arts to middle and high school students with no special equipment required. We currently offer Intro to Filmmaking, YouTube for Teens, Advanced Filmmaking, Acting for the Screen, Photography for Teens and Video Editing 101. The courses are online, self paced, video based and can be done with equipment you already have. Students around the world are loving the FS4T courses whether they plan to pursue media arts or just want to be more skilled with this essential technology.
Return Policy
What is the return policy?
Parents have 30 days to return unused workbooks. To start the return process, please send the PO# to eliseevans51@gmail.com. Money should be deposited back into your student's account within 30 days.
What phone number/email can parents contact for support?
Parents can contact Elise Evans at eliseevans51@gmail.com or at 623-221-0913 for support.
FlagHouse
FlagHouse is a premier global supplier of equipment and resources for PE & Recreation, and Special Needs. We provide resources that enable physical activity, learning and play—to make the world more accessible and rewarding for everyone, regardless of age or ability. Family owned since 1954! Shop at flaghouse.com
Your Step Up for Students Representative is:
Susan Metzger
Phone: 800-793-7600 ext. 4751
e-mail: smetzger@flaghouse.com
Return Policy
What phone number/email should parents contact for returns?
Parents can contact customer service at (800) 793-7900 or email StepUp@flaghouse.com for support.
Once the item is mailed back and received by the vendor, how long will it take to receive a credit back to the scholarship account?
The process takes around 5-7 days. FlagHouse recommends that parents keep their tracking numbers so they can follow up.
Other notes:
To return or exchange merchandise, simply follow the directions on the packing slip enclosed with your order. To return items that were shipped by truck, please call 800-793-7900, Option 0. FlagHouse cannot accept the return of a software, bathing, hygiene, or feeding product unless it is in its unopened original packaging. Please understand that FlagHouse cannot cancel custom-made items in production, nor accept their return unless defective. A restocking fee of up to 20 percent may apply.
Fun and Function
Are you looking for sensory solutions for home, school and on-the-go? Our award-winning sensory collection supports self-regulation, executive functioning, social-emotional learning, motor planning and more! Fun and Function is a woman-owned small business, providing the best sensory toys and tools on the planet. Led by an expert team of educators and therapists, we take pride in delivering high quality and safe products. Our customer care team is always here for you! We can share resources, design sensory spaces and answer your questions. Together, we can empower your child to thrive.
We offer Sensory Rooms, Sensory Toys, School Tools, Flexible Seating, Weighted Vests and Blankets, Weighted Stuffed Animals, Therapy Swings, Chewies, Fidgets and more.
Return Policy
Our goal is 100% customer satisfaction. To make a return, please follow these easy steps within 90 days for a full refund on the product(s). The customer is responsible for the cost of return shipping. Returned items must be new and unused, in the original packaging. Any item returned within 90 days, that is not in resellable condition, will have a 20% restocking fee deducted from the refund. Additionally, any larger items that ship by truck that are returned will also have a 20% restocking fee deducted from the refund. Clearance items and oral products cannot be returned or exchanged.
1. Request a Return Authorization Number from support@funandfunction.com or call 1-800-231-6329. Briefly describe why you are returning the item(s) to help us track any issues.
2. Ship the item(s) to the special mailing address that will be provided to you along with the authorization number. Do not ship it elsewhere or your refund may be delayed. Properly pack the item(s) to arrive in good condition. Include your name, address, and authorization number on the outside of the box.
3. We refund your purchase once we receive the item in good, saleable condition. You will receive a refund within 4-5 business days after we receive the item.
* Exceptions Apply: Oral motor products, underwear and final sale products are non-returnable as indicated on those product pages. Selected items have a 30-day return policy, and/or a 20% restocking fee, as indicated on those product pages.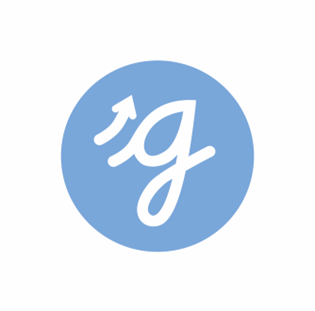 Guidepost Montessori
Guidepost Montessori curriculum and material kits are helping parents everywhere to deliver joyful learning together. Introduce your children to the world of abstract concepts with the powerful Montessori approach that does not rely on rote memorization, but that uses physical, hands-on discovery to activate deeper individualized learning.

Your SUFS Homeschool subscription includes on-demand learning modules that give you access to over 2,000 sequenced lessons for ages 2-12, articles, videos, and parent courses to empower growth in your Montessori homeschool journey, and weekly mentorship with live Parent Sessions.
Return Policy
If you find that the Guidepost Homeschool curriculum or material kits are not a good fit for your needs, please reach out to homeschool@guidepostmontessori.com to discuss return and refund options.
Heron Books
Science and art that inspires engagement.
Return Policy
Heron Books will refund unmarked, unstamped, re-saleable materials within 30 days of invoice date for any reason for a full refund or account credit (excluding original shipping charge). Please explain the reasons or circumstances for the return. Include the original printed packing slip and receipt. The customer shall pay shipping charges on returned materials. Contact help@heronbooks.com or call (503) 843-3834 for additional questions.
What phone number/email should parents contact for returns?
help@heronbooks.com
What phone number/email can parents contact for support?
help@heronbooks.com